Healthy eating on a cruise vacation is easy when the ingredients are so pure. When it comes to food in Ireland, you need to start at the very beginning. The purity of the natural produce here has made the island one of the most talked-about food destinations in Europe, with an emphasis on artisan cheese, exceptional beef and lamb and fresh-off-the-boat seafood.
The green pastures, deep valleys and abundant waters surrounding the island have helped create outstanding natural flavours that you won't get everywhere else. From sublime smoked salmon to the creamiest butter imaginable, Ireland's food boasts an impeccable provenance and can be best enjoyed here – in the very place it comes from.
"Sláinte" - Good Health! - Craft Beers & Artisan Distilleries.
A good drink is as much a part of Irish culture as the music and dance that so often follow it. Wherever in Ireland you go, a pint of stout or a glass of whiskey are seen as integral to the Irish sense of good fun, and  the 'craic'. And it is through this sense of good fun, that global brands like Guinness,Bailey's & Jameson's have made themselves so famous. But there's more to Irish breweries and distilleries than just the big household names. As well as having countless pubs and bars, most Irish villages are served by a craft brewery or a local artisan distillery, many of which will be happy to show you around.
Trying the Local Food Scene
Going on vacation is not only about sightseeing but also the joy of exploring the local food scene & trying local dishes. Discover native oysters, farm cheeses, artisan chocolates, smoked meats and charcuteries. From exciting hotspots to artisan trails, foraging classes to luxury dining, the food and drink scene in Ireland is incredible. Creative and talented chefs, passionate food enthusiasts and master distillers are responsible for Ireland's  rapidly growing culinary reputation.
Gorgeous food on Shannon Princess
With Ireland's abundant natural ingredients you'll enjoy super food on board the Shannon Princess luxury barge cruise. Our passion for food ensures that we place huge attention to detail in all that we serve to our guests, from breakfast right through to evening meals.
We like our ingredients to be organic wherever possible and to ensure freshness, we source produce from local suppliers and farm shops. Our sourdough starters come from yeasts along the waterways. We like to collect wild herbs and fruits, often picked just prior to being used, this certainly adds to the flavour of our dishes.
Satisfying a sweet tooth
Of course there is always time for a little bit of 'sweet indulgence and there's a possibility that the desert served to you will look too good to eat!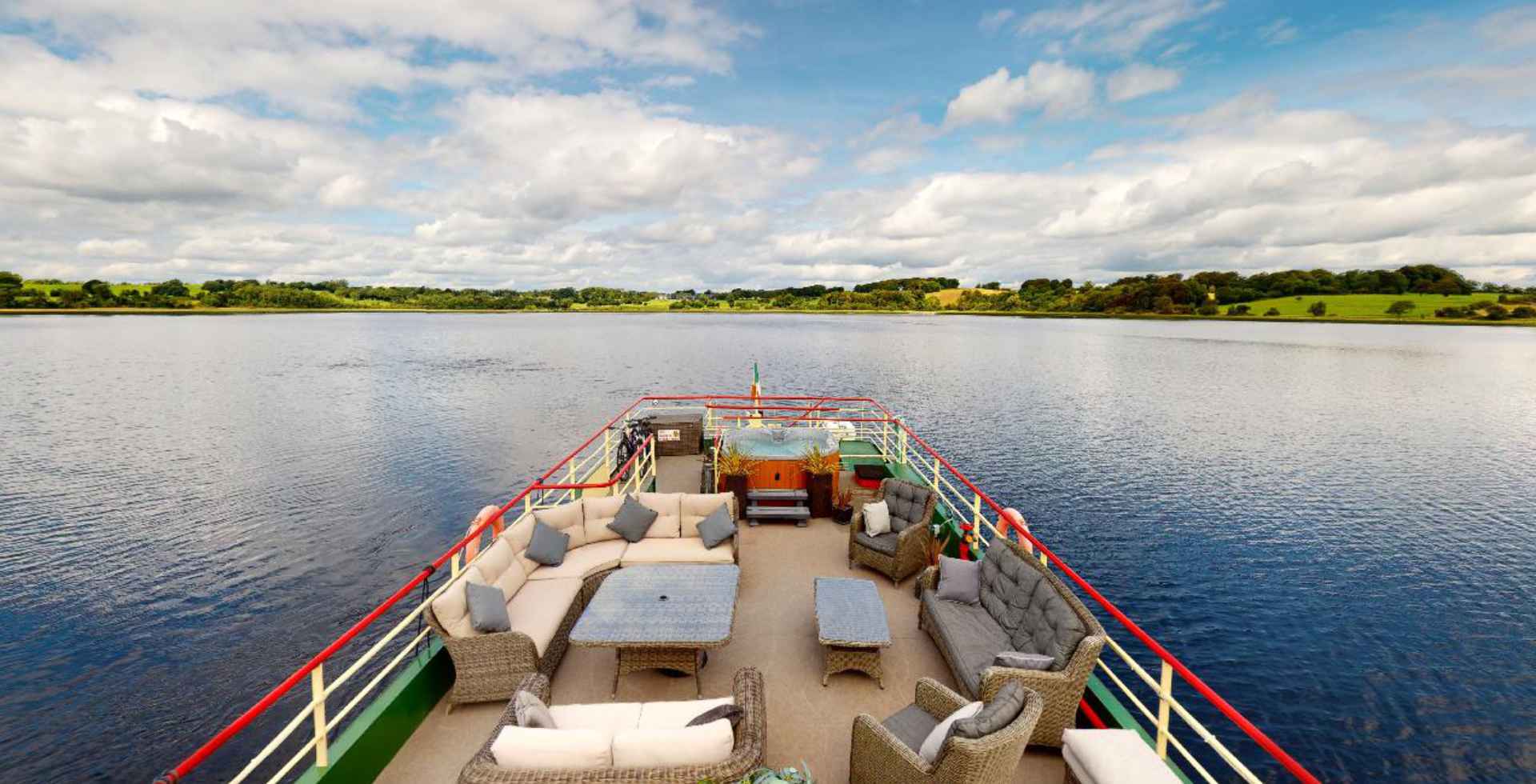 Our Luxury Barge Cruise
Our luxury barge cruise is all inclusive which means you get to savour amazing gourmet food all throughout your stay.
Combined with a friendly 'family' atmosphere our guests will experience a truly intimate and memorable vacation. Contact us today for further information..we look forward to welcoming you aboard!
Contact Us