Our love of fresh, organic produce and local handmade goods means that we carefully source the suppliers that we use while cruising Ireland on our luxury barge. Nestled along the River Shannon are a myriad of local organic farms and artisan producers.
From farmhouse cheese to toiletries, each of our suppliers hand crafts their product and we are delighted to use them on board the Shannon Princess.
Cheese
We are spoiled for choice with the sheer abundance of amazing cheeses to serve to our guests and three of them originate from local cheese makers around Lough Derg.
Cais na Tire is located in Terryglass and is an award winning, family run, cheese making business. They allow their ewes to roam freely around the pastures of their lush farm, ensuring that their appetising, hand made sheep's cheese is packed full of flavour.
The limestone pasture at the foot of the Slieve Bloom Mountains, County Offaly, provides perfect grazing for the cows at Mossfield Organic another of our cheese suppliers. From crumbly to creamy textures, the delicious taste is always well received.
Killeen Farmhouse Cheese in Portumna, Co. Galway produces handmade cheese from their herd of goats. They use traditional methods for making the cheese and allow it to mature between 8 weeks to 12 months depending on the level of taste required.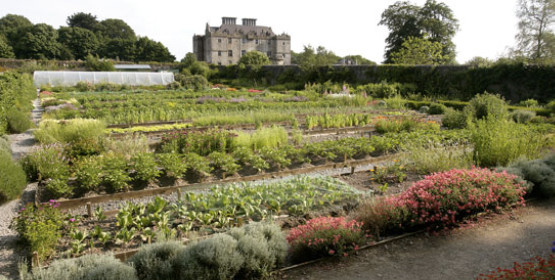 Vegetables
As well as growing - in our own garden lot of our herbs, fruits and vegetables, we also select our seasonal fruit and vegetables from both Killaloe Farmers Market & Portumna Castle Gardens. We love the abundance of organic produce available. The vegetables are always fresh because they are picked and sold on the same day. We also get honeycomb ,charcuteries, essential oils and flowers from these markets.
We always choose organic produce to ensure that the integrity of the produce have not been compromised during the growing stage.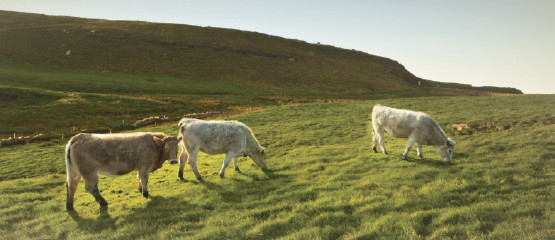 Meat
Sustainable farming is at the heart of our butcher's ethos. We are blessed to be supplied with fantastic meat produce. The beef, lamb and pork is all organically and ethically reared and free roaming on lush pasture land. These grass fed herds are provided with a healthy and varied diet throughout the year, which results in meat with a unique and delicious flavour.
Shellfish
We select our shellfish and sea fish from fishing villages along Ireland's wild Atlantic coast. We are very lucky to have a coastline that is rich in both the quality and variety of seafood, especially along the west coast of the country. Premium fish are in abundance in our coastal waters and we delight in sharing them onboard Shannon Princess.

Wine
Some of the most frequent questions we are asked about on board the Shannon Princess, are about our wine list! We use a local wine agent , who sources us excellent wines from small, family run vineyards. It is a joy to stock a fantastic selection of wine on board Shannon Princess.. We are able to choose wines from all over the world and each bottle we serve is perfectly matched to accompany our cuisine of the day.
Liqueurs & Spirits
Whether you want a night cap or an aperitif, we have a good selection of liqueurs and spirits on board the Shannon Princess. Two of our most popular drinks are created in Knockanore, Co. Waterford The award winning Muldoon Irish Whiskey is a big favourite with our guests, due to its luxurious toffee and hazelnut flavour.
Their signature gin, Thin Gin, is  our house gin and also an award winning spirit with just the right balance of herbs, spices and fruits. The refreshing, unique taste is perfect for sipping out on deck while watching the sun set over the River Shannon.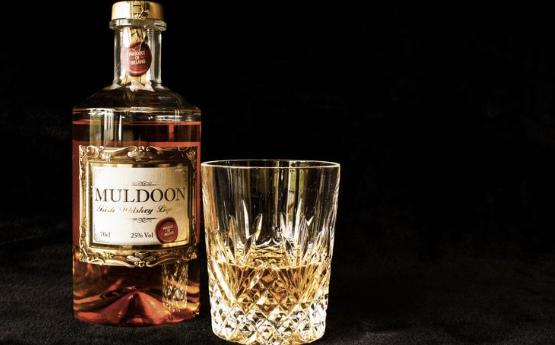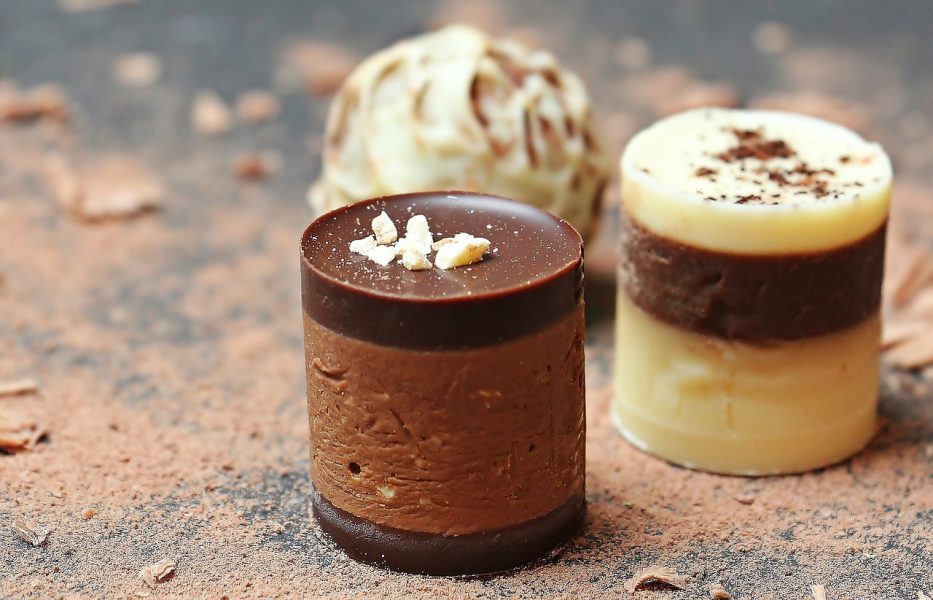 Chocolates
We know that our guests are easily persuaded to indulge just a little, when they discover our welcome aboard gift of Handmade Chocolates in their cabin..
These handmade chocolates are created at a small local studio and are renowned for their quality and taste. Their use of fresh fruit and herbs enables them to create seasonal chocolate collections which are a real treat for the senses.
Rainforest Friendly Toiletries and Vegan Seaweed Toiletries.
We want our guests to be pampered on board the Shannon Princess and our hand made soap comes from Palm Free Irish Soap in Killaloe. With vast amounts of precious rainforest being decimated to make way for palm oil plantations, they have created a suitable alternative that doesn't use palm oil in its production.
Crystal clear, filtered, Irish rainwater combine with skin loving butters and oils which results in a selection of soaps which not only look good, they smell divine too.
Vegan Toiletries - pure ingredients and amazing scents, our luxury toiletries are made from seaweed harvested on Ireland's west coast.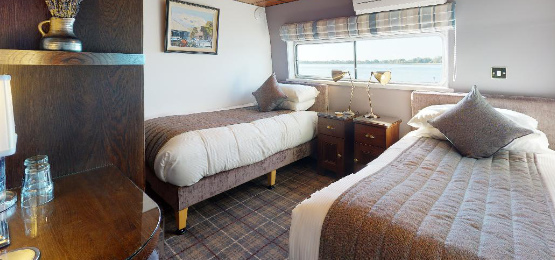 Rugs
The rugs & throws located throughout the barge are handcrafted at Foxford Mills in Co. Mayo. Dating back to 1891, the mill is steeped in history and in the late 19th century, was an important source of employment in the region. Having been rebuilt in 1942, after a fire decimated the factory, the company is now a thriving mill, where talented craftspeople create beautiful pieces.
Cruising Ireland
Our cruise is a celebration of Ireland. A combination of beautiful scenery along the River Shannon, the lovely towns and villages we visit and the local produce we use that has enabled us to gain a reputation for fantastic food. For more information on our gourmet meals see our food and wine pages.
If you are interested in a 6 days cruise along the River Shannon, then contact us for more information. We look forward to welcoming you on board.