A Unique Irish Luxury Barge Cruise
Welcome Aboard our Luxury Hotel Barge
Thank you for stopping by to explore the world of the Shannon Princess, a luxury hotel barge that cruises on the fabled River Shannon in Ireland.
Family-run by the Gibbons family, the Shannon Princess is the perfect way to explore what the river and her loughs have to offer. Guests onboard will enjoy all the indulgent comforts of their own private floating luxury hotel. Cruises are all inclusive and of a 6-night / 7-day duration, and can be booked by the cabin or as an exclusive Charter for up to 10 guests. Cruises run April through to October each year.
The Shannon Princess is all about creating a great vacation. So if you are a solo traveller, a couple, a family or a group of friends we are happy to tailor your ideal cruise. We and our crew are delighted to share our insider's knowledge of the Shannon and her waterways. Luxury travel in Ireland just doesn't get better. Cruise through Ireland's Hidden Heartlands, explore pretty waterside villages, cycle & walk country lanes where little has changed through the centuries, savour private shore visits, fantastic food and attentive service. Enjoy a unique European vacation - a private guided tour in Ireland while cruising the Shannon River.
Where Guests Become Friends…
"This was an experience of a lifetime. Equal to the superb scenery and activities of the Shannon are the impeccable service and friendship of the Shannon Princess Crew"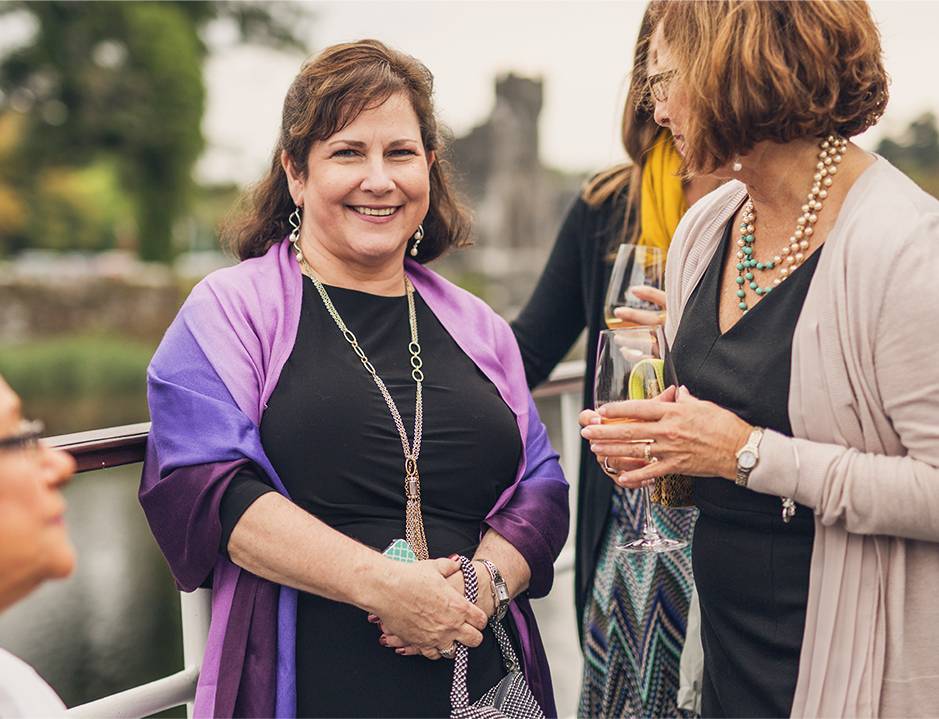 Where Guests Become Friends…
 We booked as a group for a Walking Cruise. We adored our guide and so loved exploring the Shannon's trails. Thank you to the Shannon Princess crew for a trip of a lifetime.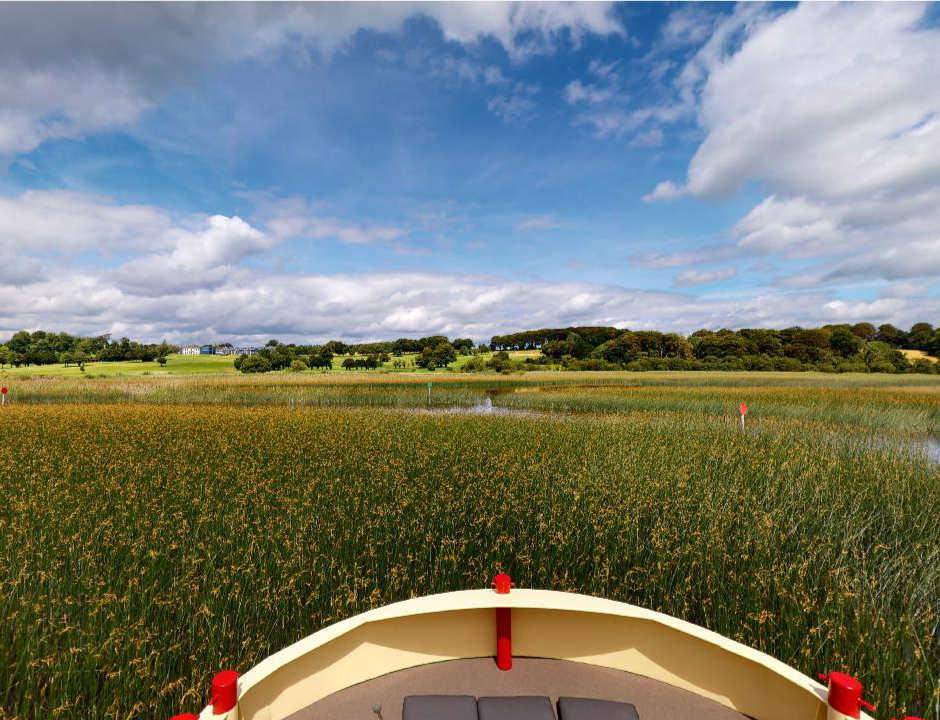 Where Guests Become Friends…
"The attention to detail and to our respective personalities was just amazing to witness. I can speak on behalf of everyone that the entire experience was very special."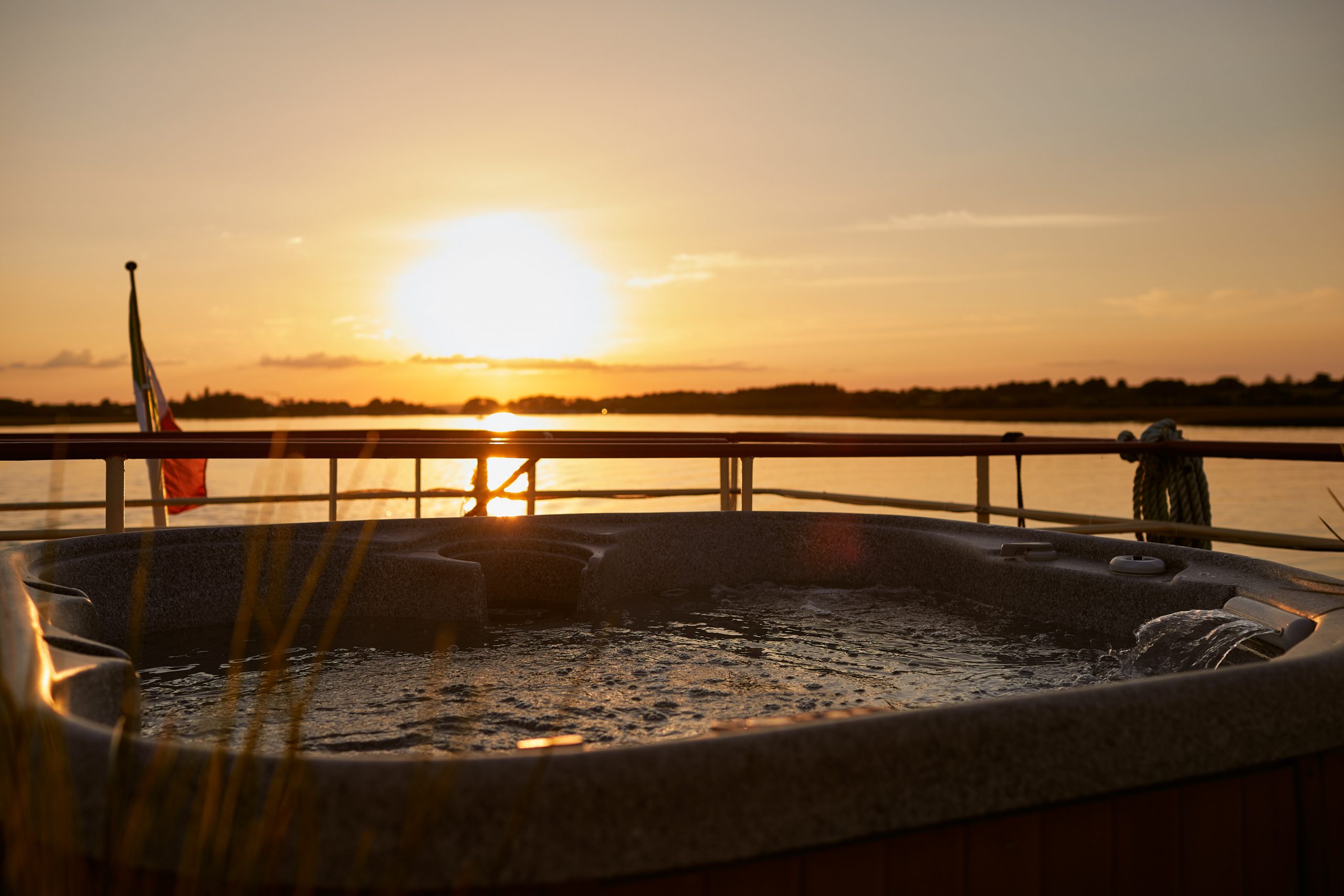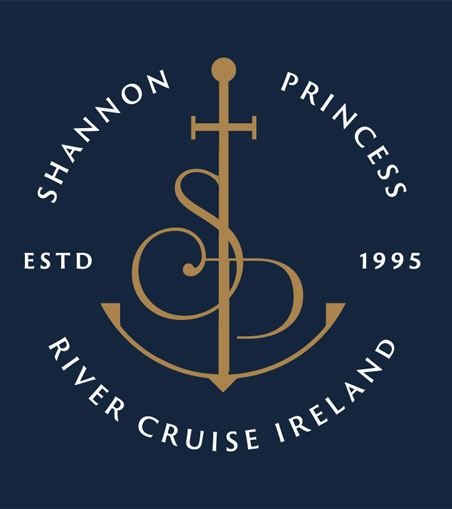 Welcome On Board Shannon Princess …
"We invite you to live life at the gentle pace of the Shannon Princess - all the while enjoying an Irish welcome second to none."
Your Hosts - The Gibbons Family