Discover the Magic of a River Shannon Barge Vacation
The Shannon Princess journeys through a countryside that has changed little through the centuries. Come aboard and join us as we cruise on the River Shannon, a beautiful part of Ireland where life flows at it's own pace.  Experience a journey through the heart of the Emerald Isle where Ireland will embrace you as an honoured guest.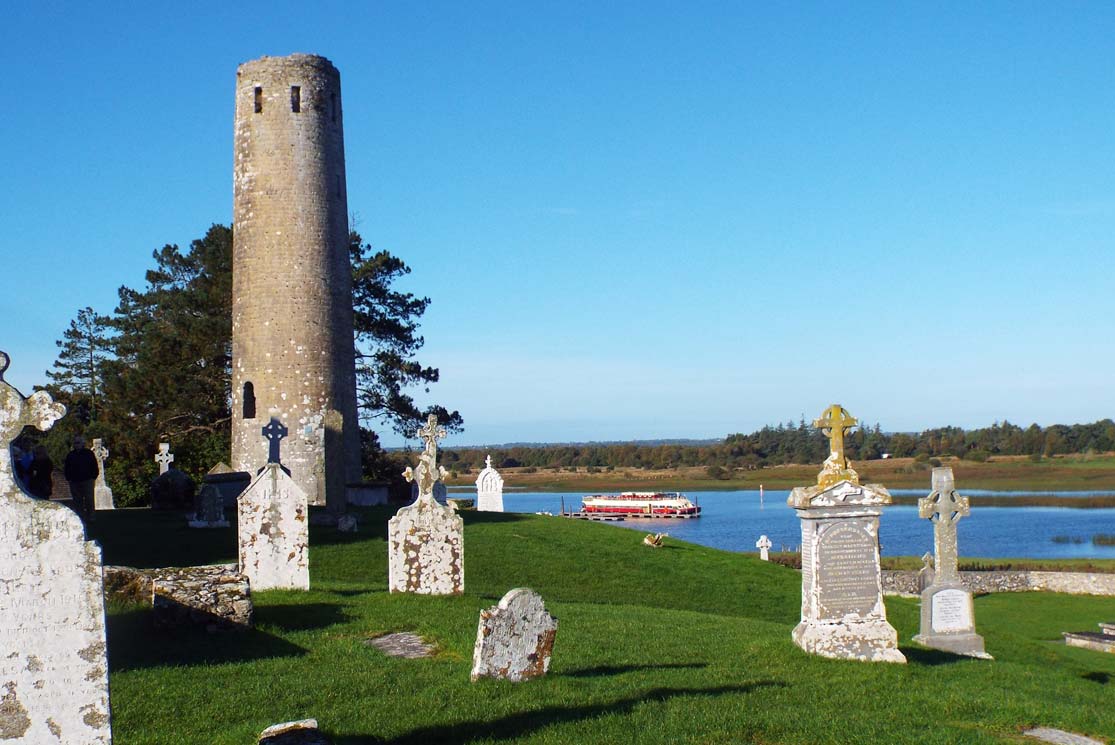 Your Unforgettable Journey.
Each day we pass crumbling ivy-covered ruins, medieval garrisons and sleepy villages. We moor at Clonmacnoise, a atmospheric 6th century monastery settlement and cruise through dappled woodlands and floodplain meadows. We journey to historic towns such as Athlone and Killaloe – today a pretty river-side village, but once home to the court of the last High Kings of Ireland. You'll observe native wildlife - rare white-tailed eagles nesting in waterside trees or the elusive tiny Kingfisher. Join the Shannon Princess's chef and forage for ingredients or perhaps a lazy swim plunging in straight from the barge!
There's also plenty of time for early morning strolls through twisting country lanes – or to explore the villages and trails by bicycles. We get 'up close and personal' with curated private shore visits. Make sure to stop and soak up the atmosphere. There's no place like it.
The River Shannon is named after the Celtic goddess 'Sionna' and is a series of lakes, rivers and tiny canals, and at almost 200 miles in length it is Ireland's longest river. Today the River Shannon has retained its great natural beauty and enjoys a richness in wild flowers, bird and animal life.