Fresh, Seasonal and Exceptional Food
A Taste For Modern Cuisine
On board Shannon Princess we are very proud of our reputation for fantastic food and attentive, personal service. With an emphasis on delicious modern cuisine, our foods and menus are prepared by sourcing local, free range and organic produce. Each day our menus are designed around seasonal ingredients – all gathered at farm shops and country markets along the River Shannon, as well as seafood from the coast. Prepare to be seduced and charmed by Ireland's abundant natural goodness.
During your cruise on Shannon Princess you will enjoy a feast of local and organic foods, scrumptious breakfasts -mouth-watering lunches and elegant dinners - all prepared daily in the barge's galley by our professionally trained chef. Enjoy some of the most delicious food in European barging onboard Shannon Princess in Ireland! It's truly what takes our luxury tours of Ireland to the next level…
Our menus also offer a low fat, healthy eating option, and we are always happy to attend to any special dietary requirements or preferences you may have. Just let us know at the time of booking and we will do our best to accommodate your needs.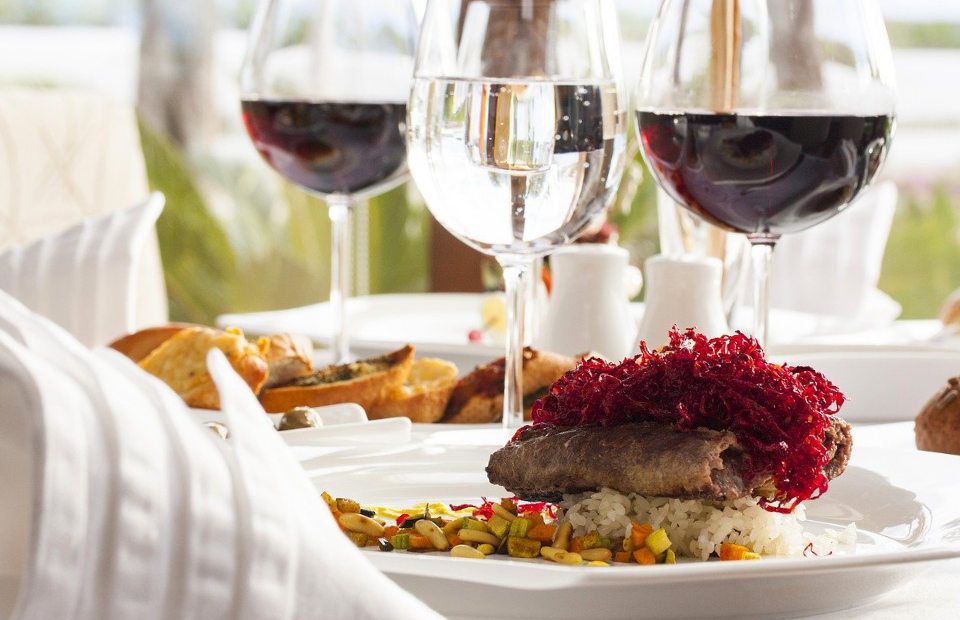 A Carefully Curated Selection of Wines
On Shannon Princess we carry a carefully curated selection of excellent fine wines. We showcase both  European and International wines  as the perfect complement to our delicious gourmet dining. It's our pleasure to serve artisan whiskeys and spirits from local distilleries, as well as craft beers and indulgent Irish liqueurs.
We welcome you aboard with a champagne reception, serve sundowners on deck and ensure that each meal is an occasion.