When contemplating a European river cruise, Ireland's Hidden Heartlands is the an ideal location. Shannon Princess is the perfect way to spend time with family, friends and fellow sailors. Cruise through the heart of  Ireland's waterways, calling at pretty riverside villages, little changed through the centuries, while enjoying private shore visits, fantastic foods and wines, with charming friendly service from your Irish crew. Our all inclusive cruises are the perfect way to explore what the river Shannon and her loughs have to offer. With a heritage that goes back to 1995, we pride ourselves on delivering a great Irish cruise vacation. We take our guests on a luxury cruise visiting fabulous stretches of the River Shannon, the longest river in the UK & Ireland.
So why is Ireland an ideal location for a
European barge cruise?
#1. Pure Adventure
Outside of the capital Dublin, Ireland has a large number of towns and villages which are just waiting to be explored. Most people on vacation get a real feel for a place when they meet the locals.
With castles, monasteries and forts dotted throughout the country it is like stepping back in time and absorbing yourself in history and folklore. We visit interesting places as we travel along the River Shannon including Clonmacnoise a 6th century monastery founded by Ireland's saints and scholars of that era.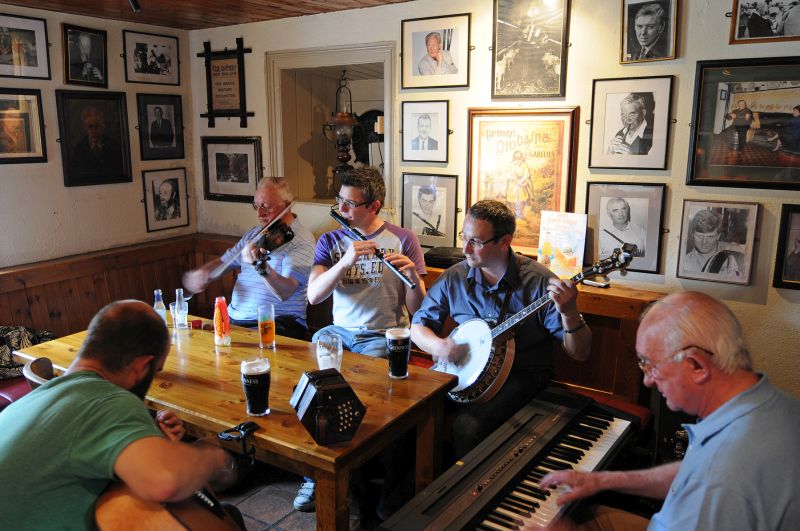 Before we go though a lock dating back to the Victorian era we visit Athlone town, home to Adamson's castle and Sean's Bar which holds the Guinness Book of Records award for being the oldest pub in Ireland! Here you can immerse yourself in traditional Irish music and the craic. Enjoy a walking & Whiskey tour to one of the world's oldest distillery.
#2. Explore, Experience, Embrace!
Cycling, mountain hikes, walking tours, kayaking, wild yoga, horse-riding, fishing, shopping, golf, swimming. There are so many things to do in Ireland and many of them involve getting lots of fresh air!
Along the banks of the River Shannon there is an abundance of wildlife, especially birds such as the rare white-tailed eagle, colourful kingfishers, majestic corncrakes and graceful swans. One of our Classic Cruise excursions is a visit to Adare Manor. Their country pursuits activities include falconry where our guests get up and close to birds of prey.
Fishing is a very popular sport and pastime in Ireland. Trout, pike and salmon are among the most popular fresh water fish. Our guests can fish right off the barge or indeed from the jetty or river bank.
If haunted castles are your thing, then Ireland is the place to visit! Leap Castle is believed to be Ireland's most haunted castle and we bring our guests to tour around the castle and say hello to the Ryan family who currently reside there!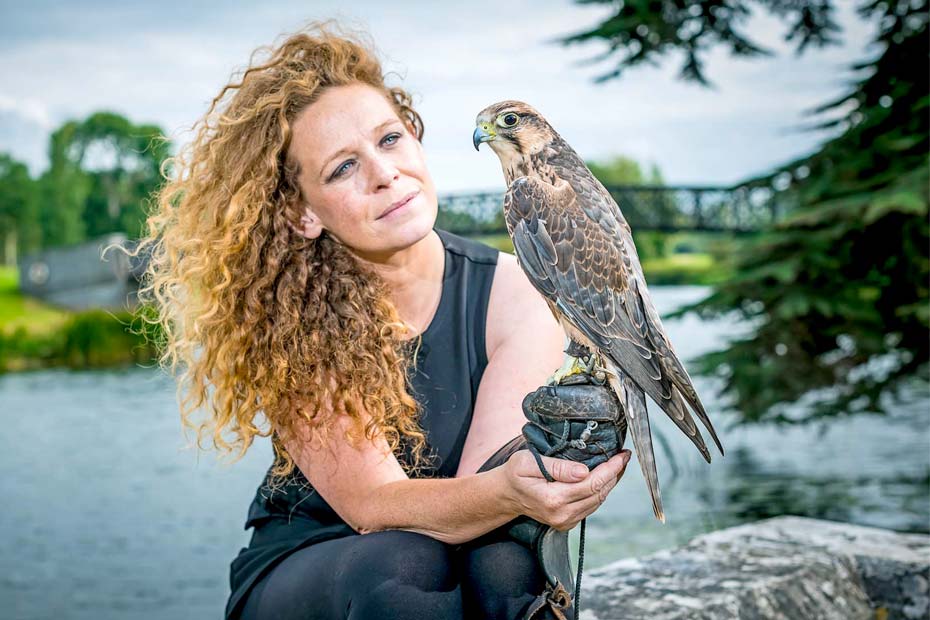 The lush countryside along the River Shannon provides a truly wonderful trail for an Irish walking tour cruise. Our Walking Cruise embraces the luxury and comfort of barging, along with the satisfaction and exhilaration of quality walking tours. Our Walking Cruise walks take in The Pilgrims Path, The Slieve Bloom Way, the Arra Mountains and the neolithic Graves of The Leinstermen and The Tain trail on Lough Ree.. Our Walking tours charter is very popular and covers between 14 – 20kms each day!
#3. World Class Golf
There's no better way to explore some of Ireland's best golf courses than by taking a cruise on the River Shannon and spending quality time on the greens. Set against the backdrop of the beautiful Irish countryside and scenery, our Golf Cruise invites you to follow in the footsteps of golfing legends and play on four Irish world-class golf courses.
Ireland is home to famous golf clubs such as Adare Manor.
As part of our Golf Cruise we visit favourites – Lahinch Old Course, Adare Manor, Doonbeg and Glasson Golf.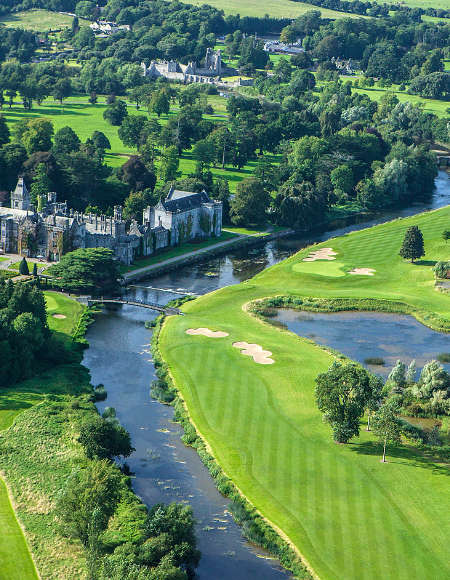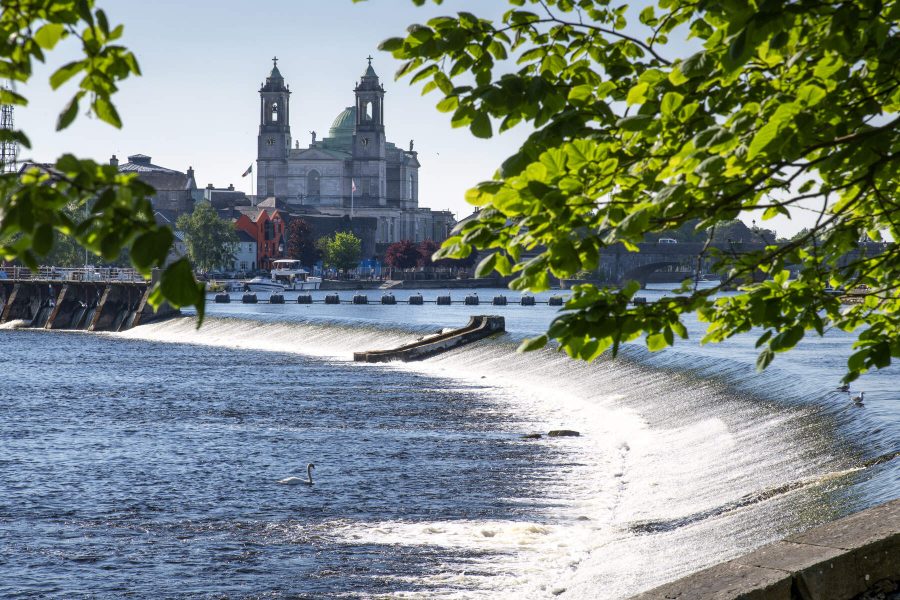 #4. One of the Prettiest River Cruises in Europe
Shannon Princess glides through countryside little changed through the centuries. Its ancient walking trails await your discovery. Explore natural stretches of past highways that wind along the Shannon's floodplains and hinterlands. Soak up the mystery, myth and drama of Ireland's past as well as the abundance of flora and fauna.
The barge cruises a uniquely-beautiful route that has changed little through the centuries. We moor at pretty lakeside villages and towns along the waterway, and from the luxury of your floating home we explore trails and ancient walkways that are steeped in Irish history and mythology.
#5 Food
The Irish countryside has an abundance of local food producers, many of them supplying organic produce. Lush pastures give Irish beef its renowned great taste and it is exported to a number of countries world-wide.
Artisan cheeses, charcuteries, chocolates and organic meats along with local fruits and vegetables  can be found at farmers markets and local groceries. We source many of these suppliers for our barge cruise.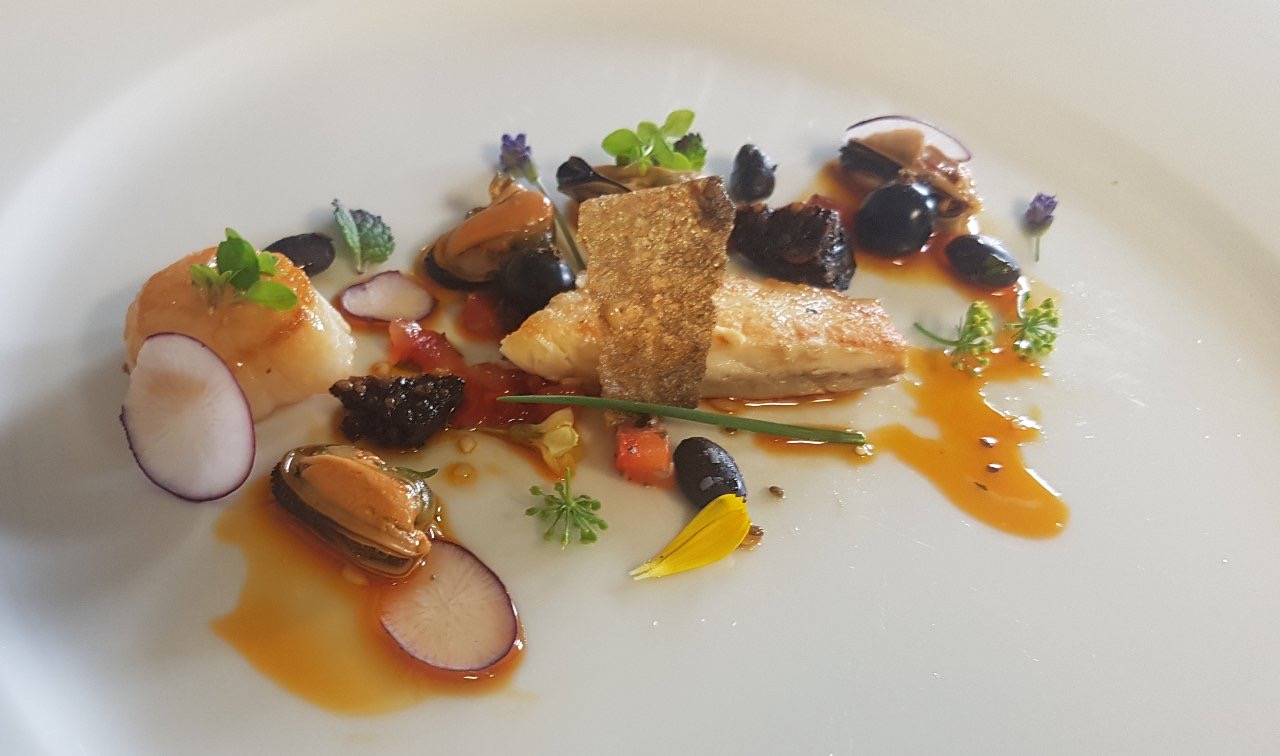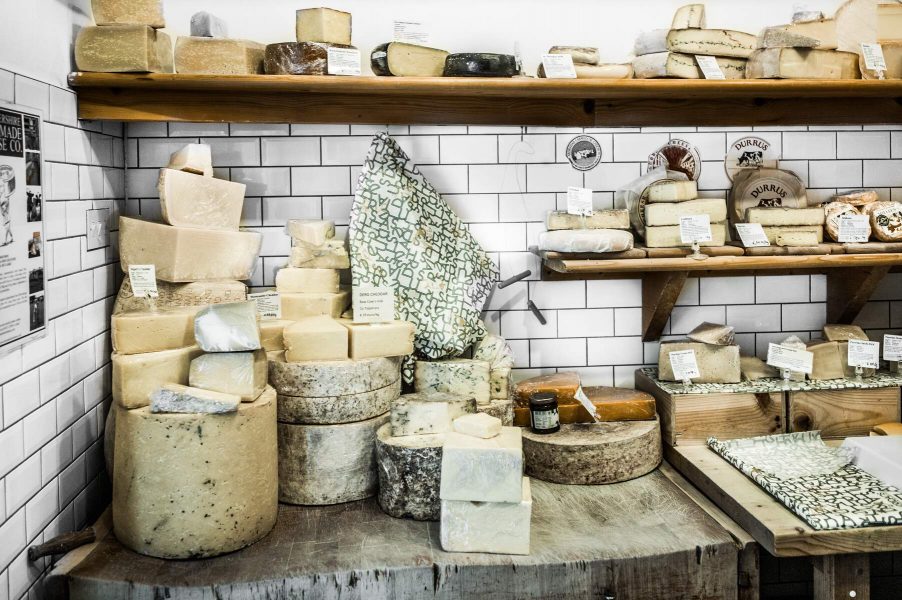 One other area that we are passionate about is foraging. The Irish countryside has a abundance of wild produce that is just waiting to be picked. Berries, wild garlic, nettles and much more (see our blog on foraging in Ireland).
We create delicious breakfasts, lunches and gourmet meals on board our cruise. All are prepared by our highly trained chef. On Shannon Princess we carry a carefully curated selection of excellent fine wines. We showcase both  European and International wines  as the perfect complement to our delicious gourmet dining. It's our pleasure to serve artisan whiskeys and spirits from local distilleries, as well as craft beers and indulgent Irish liqueurs.
About our European Barge Cruise
Our boutique barge cruises the River Shannon travelling from Athlone to Killaloe. We have an itinerary to suit everyone. Enjoy scenic views of the beautiful Irish countryside while cruising on the River Shannon and immerse yourself in local heritage and culture. Shannon Princess is the perfect way to explore Ireland.
So why not choose Ireland and the Shannon Princess for a European barge cruise that will go beyond your wildest vacation expectations.